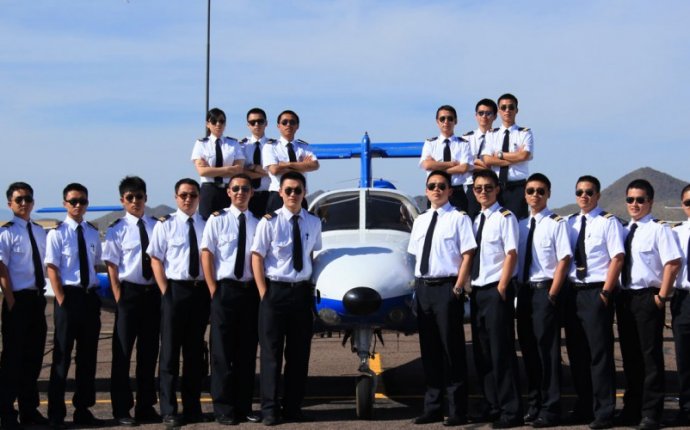 FLY Aviation Academy
Experience a first-class flight academy at Lynn University's state-of-the-art training facility. Get your private pilot license, learn to fly commercial aircrafts, become certified as a flight instructor or get recurrent training.
Students who elect the Flight Option will receive their ground school instruction on Lynn's campus as part of regular curriculum. Flight academy training is completed at Boca Raton Municipal Airport—under Part 141 of the CFRs—which is close to campus.
The Flight Academy advantage
University enrollment is not required*
Instrument training
Advanced Cessna 172s and Diamond DA42 Twin Star
Competitive prices
Flight instructors with decades of experience
One-on-one learning environment
Conveniently located
*Lynn's bachelor's in Business Administration and MBA programs offer specialization in aviation management.
Costs
Expenses may differ considerably from student to student due to proficiency levels. Therefore, estimated flight training costs are based upon what is considered a reasonable average of instructional hours for the majority of flight students. These costs reflect current flight instruction fees and aircraft rental rates and are subject to change without notice. Scholarship assistance is available to qualified students.
Private pilot
Hours
Cost/hour
Total cost
Dual instruction
50
$214
$10, 700
Solo flight
10
$164
$1, 640
Pre/post flight briefing
17
$50
$850
Ground School
35
$1, 750
Supplies
$600
Total cost
$15, 540
Instrument rating
25
$5, 350
Flight training device
15
$80
$1, 200
$750
30
$1, 500
$700
$9, 500
Commercial multi-rating
40
$8, 560
65
$10, 660
Complex Aircraft Twin Star
20
$470
$9, 400
13
$55
$715
$1, 925
$425
$31, 685
Total for all ratings: $56, 425
Federal Aviation Administration Designated Flight Examiners will administer all check rides. The examiner will collect a fee for ground and air evaluations and all certificate paperwork.
Students are required to obtain personal liability coverage to protect them from liability costs that may occur as a result of operating an aircraft. No student will be allowed to fly until proof of liability coverage is placed in the student's university record.
Computer Procedural Training
Students may utilize the computer procedural training (CPT) device as required by the instructor. A lab fee will apply in accordance with the following scale:
AVM 120
Primary Flight Theory and Training, Solo
$100
AVM 121
Primary Flight Theory and Training, PPL
VM 220
Instrument Flight Theory and Training, PPL
AVM 221
Instrument Flight Theory and Training, Advanced
Payment of the appropriate lab fee will entitle the flight student to use the CPTs during private pilot training at no additional charge. Payment of the appropriate lab fee will entitle the flight student to use the CPTs as required or recommended by the instructor at no additional charge. However, when using an instructor not employed by Lynn, a $30/hour fee will apply.
All expenses are paid directly to Lynn.
Deposit
Students electing to obtain their flight certificates must place a $2, 000 deposit on their account specifically for flight training. Students may use this deposit to cover flight-training costs. Any portion of the flight training deposit that is not used is fully refundable.
Credits
A new Flight Option student who already has a pilot's certificate and rating(s) can apply for and receive credit for equivalent courses in the curriculum. However, prior to the award of any credit, the chief flight instructor will administer the standard Part 141 diagnostic evaluation to determine whether any review is necessary.
Source: www.lynn.edu