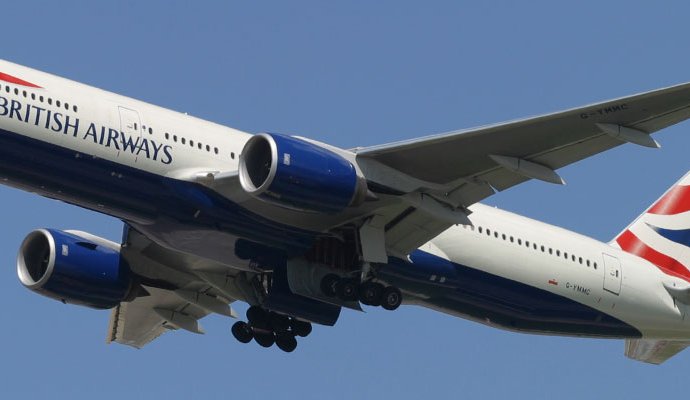 British Airways Aviation Academy
Choosing to become a pilot is a life-changing decision as well as a huge financial commitment. Here at British Airways we believe in investing in the future, and that is why we have developed a unique programme to offer anyone with the right skills, passion and potential the chance to realise their dream of becoming an airline pilot.
Our flagship Future Pilot Programme is a sponsored pilot training scheme that is designed to select and train aspiring pilots, who currently have little or no flying experience, irrespective of financial circumstances. We're seeking only the most able candidates with the determination to rise to the challenges of our comprehensive programme.
Once you have successfully completed your training, you can look forward to continuing your journey with one of the world's leading airlines and taking to the skies as a first officer with one of our London-based short haul fleets.
If you can see yourself expertly navigating one of our aircraft across the globe, delivering world-leading levels of safety, security, and customer service, then the Future Pilot Programme may be for you.
THE PROGRAMME
Our Future Pilot Programme (FPP) is currently under review and we hope to be able to offer a similar scheme in the future. The information below gives an outline of how the FPP scheme works. Sign up for Job Alerts to get notification of when any new scheme is open for applications.
The scheme involves British Airways and our approved Flight Training Organisations (FTO's) working together to find and select the most able aspiring pilots who will, if successful, be offered not only a sponsored place on an approved ab-initio training programme, but also a conditional offer of a contract of employment as a British Airways first officer.
What follows will be a challenging course of British Airways-mentored training that will take you from little or no experience, to the first officer's seat on our short haul aircraft currently the Airbus A320. Training on this programme will involve many hundreds of hours of ground school study, flying training, jet orientation on a modern flight simulator and finally a type rating at the British Airways Flight Training centre.
ABOUT YOU
As one of our pilots you'll see the world, and this means that wherever you go you'll be an ambassador for British Airways. While we wear our uniforms with pride, its how we act that really sets us apart. Talk to any of our pilots and their enthusiasm is evident – we're looking for people who share this passion.
You'll not only need to be talented but also incredibly motivated and committed to excel during this demanding training programme. You must be able to keep a cool head under pressure and solve complex problems using verbal and mathematical reasoning. Some flying or gliding experience would of course be beneficial, but is not essential.
You will need:
5 GCSEs at Grade C or above, including English Language, Mathematics and a Science (single or double award), excluding General Studies
PLUS
either 3 A-Levels at Grades BBC or above, excluding General Studies and Critical thinking
or an Honours Degree at 2:2 (or higher) or a pass (or above) in a higher degree such as MSc, MA, MPhil, DPhil, PhD, MBA
FINANCE
Training to become a pilot is hard work; it requires intensive training and ongoing commitment. However, initially financing flying training can often seem like the greatest challenge – and we firmly believe this shouldn't be the case. While the FPP scheme is under review, the information below serves as a guide as to the previous financial arrangements, however they may be subject to change in any future scheme.
We joined forces with Airline Placement Limited (APL), a subsidiary of CTC Aviation, and together designed a unique sponsorship scheme that makes flying feasible for all. We structured the programme so that APL will sponsor your flight training, jet orientation course and type rating.
Obviously this represents a significant investment by APL and you will therefore be required to deposit a security bond of £84, 000 with them. Because this is a sponsored scheme, this entire £84, 000 security bond will be repaid to you, tax-free, if you successfully complete all training, and join British Airways as a first officer. The security bond is repaid in equal monthly instalments over your first seven years of employment, all in addition to your remuneration package.
Source: jobs.ba.com