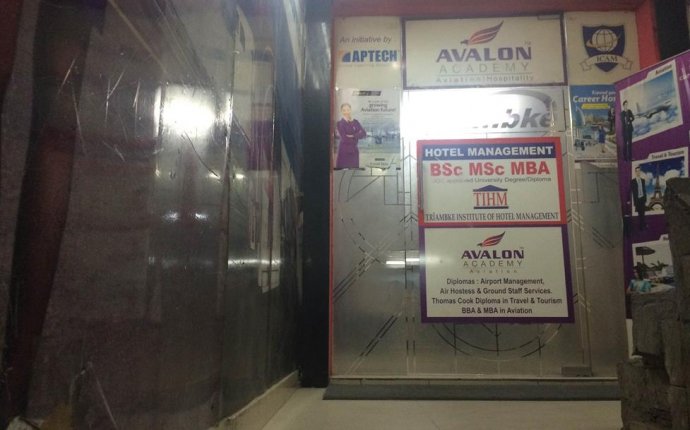 Avalon Aviation Academy Delhi
Aviation refers to all activities involving the operation of aircrafts. Aviation courses in India deal with Flying Operation (jobs performed by Pilots), Aircrew (such as Air Hostesses), Aircraft, Air Traffic Management, Technical aspects of Flight, Aviation Safety, Regulatory Policies and economics of airport. Civil Aviation courses (as opposed to the Indian Air Force, that is, the air wing of the Indian armed forces) are necessary for those wishing to work in government or regulatory bodies of aviation or those planning to work as aviation consultants. All aviation courses in India are supposed to comply with the rules laid down by the Director General of Civil Aviation (DGCA).
Careers in the aviation industry are much sought after as they are very well paid. Not too many people go in for careers in aviation as the courses are very expensive. However with student loans and high pay packages once one finishes the course and gets a job, that is a lesser problem nowadays.
Nature of Work
The nature of work is different for different types of workers in the aviation industry. Whereas being a pilot or an air hostess is most advertised, there are other equally lucrative options in the aviation industry. The aviation courses focus on some aspects of the work like airline customer support, flight attending rules, the nuances of the air transport industry, cargo marketing and management, transportation of perishable cargo, ticket reservation, regulation of traffic, customer relationship, cargo reservations, attendance of flight, flight and ground instruction, cockpit resource management, federal regulation and the federal laws on aviation, aerodynamics and the basic concepts of flying, advanced navigation procedures, multi engine flight instruction, crew synchronization, aviation safety, aviation administration and meteorology.
The nature of the work, entails in several posts like those of pilot, air hospitality attendants like air hostesses and flight stewards, cabin crew, travelling all over the world.
Personality
Air hostesses and flight stewards need to have a hospitable and pleasant personality. One of the common problems faced by air hospitality attendants is that the passengers misbehave with them. Air hospitality attendants need to have a strong personality to deal with such problems in a strong manner and rebuke the passengers without becoming excessively rude.
As for the technical staff and for almost all jobs in the aviation sector, one must be able to work at different times of the day. One may have to work night shifts and sometimes may have to spend more than 24 hours without sleeping. Pilots, cabin crew and air traffic controllers also need to have a high level of concentration and focus as there is a lot of minute observation and immediate response required in such technical posts and these are also positions of great responsibility as the lives of the passengers depends on the proper functioning of the air plane which is ensured by the minute and thorough work of those involved in such work.
Professional Courses
Professional courses are available for both those wishing to work in technical sectors of the aviation industry as well as for those wishing to work in non technical sectors of the aviation industry like those involved in air hospitality like air hostesses and flight stewards.
Eligibility
The eligibility for technical courses is Physics, Chemistry and Maths till class 12 in school.
For air hospitality careers, the eligibility is generally appearing for the class 12 board examinations though some institutes require physics, chemistry and maths till class 12.
Source: www.careerage.com