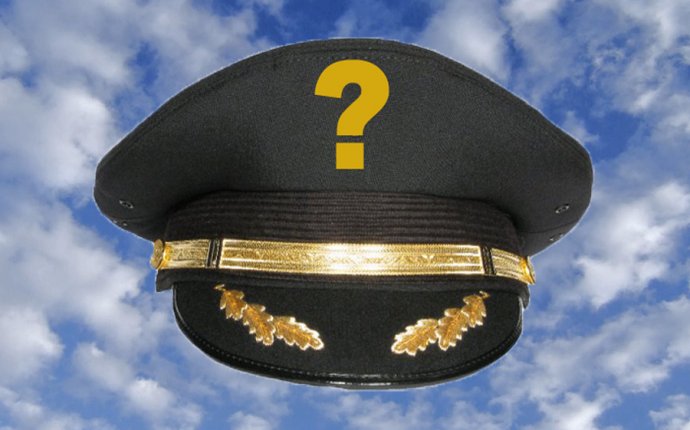 How to become a FedEx pilot?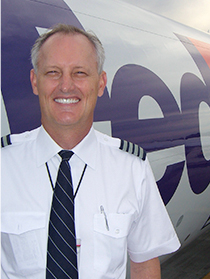 After nearly three decades of flying planes for FedEx, pilot and flight instructor Brad Harden can tell work stories with the best of them. Cargo on his Boeing 777 has ranged from Formula One race cars to cows, horses, mink and a shark, and from Beaujolais Nouveau to military equipment.
These days, Harden's duties at FedEx include training other Boeing 777 pilots and other instructors and developing coursework for both groups.
It's a big job. FedEx employs approximately 4, 500 pilots and every one of them must regularly go through the training department for a very thorough review. "It doesn't matter if you're a captain or a first officer, " Harden says. "You're required to periodically come to training to have your skills and knowledge level checked." He estimates there are about 100 instructors for each of the five types of planes in the FedEx fleet: B-777, MD-11, A-300, B-757, and B-767.
"When I do fly, I'm either checking other pilots or training them, " Harden says. "A typical trip would be anywhere from six to 12 days long. Approximately 99 percent of our B-777 flights are international. And the trips change from month to month, so you're not guaranteed to go to the same place all that often."
On flights that depart from Memphis, a typical workday can begin at midnight and take Harden to the other side of the world. For instance, a flight from Memphis to Narita, Japan, will take off at about 4 a.m. and land the following day at about 6 a.m. The 13-hour flight crosses the International Dateline.
Practicing pressure
When he's not in the air, you might find Harden in the training building in Memphis, teaching other pilots. He instructs about 200 pilots every year.
"We're doing a very thorough review of things that could go wrong with an airplane. We look at how our pilots handle these situations. We analyze their ability to conduct emergency checklists. We want to see how our crews work together as a team. Finally, we want to see how they can communicate in a pressure situation, " Harden says.
For the most realistic practice possible, instructors use a full-motion simulator with a full display and detailed computer models of real cities and airports. The current simulator database contains close to 65 fully modeled airports, both in the U.S. and around the world.
"Let's say we wanted to fly from London to Paris. What you're looking at through the windshield of the simulator is a highly accurate representation of these two cities, with some terrain features that add to the realism. Also, we can introduce any weather environment we desire. We can make it hot or cold, we can make it snow or be sunny, and we can make it windy or calm. We can make the weather be whatever we want it to be so our pilots get a chance to hone their flying skills in a variety of different conditions."
With the simulator door shut, Harden says, "it's very difficult to tell that you're not in an actual airplane. Students really get caught up in the realism of it.
blogging like website
education synonym
the mis-education of the negro
blogging lamp
blog tv
blog topics during coronavirus
blogging in google
education philosophy
education weekly
which statement about general education policy is most accurate
blogging about books
blog about anxiety
blogging as a business
journal of higher education
blogging business
samsung education
n. c. education lottery
blog graphic
blogging best practices
james franco education
trump patriotic education
alabama state department of education
elon musk education
meaning behind blogging
blogging to promote your business
blogging sites for free
blog software
nevada department of education
sign up blogging account
blog url ideas
bad education cast
blogging jobs for moms
blogging under a pen name
blogging to promote your business
education games
blogging keywords
blog logo examples
blogging in wordpress
tal education
best education system in the world
george w bush education
blogging def
katherine schwarzenegger education
cadence education
blogging coaching near me
title ix of the education amendments act of 1972 prohibits:
blogging laptop
blogging without domain
blogging with wix
texas hunter education
blogging is dying out
Source: smallbusiness.fedex.com