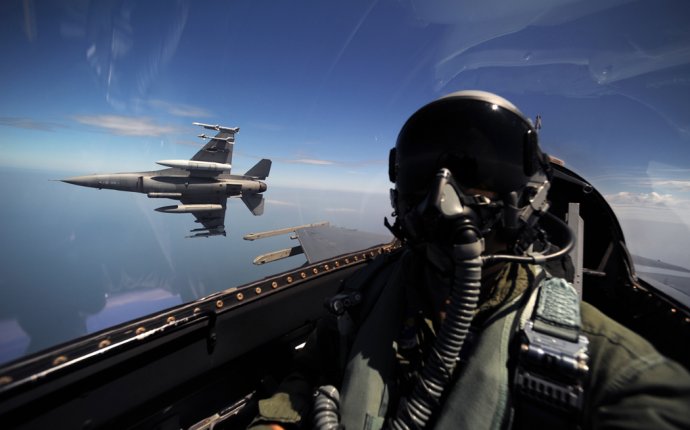 Becoming a pilot in the Air Force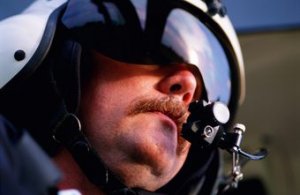 USAF helicopter pilots are officers who completed a rigorous 54-week training program.
Thinkstock Images/Comstock/Getty Images
Until 2004, United States Air Force helicopter pilots trained together with other U.S. military pilots at Army helicopter training facilities. The development of a new Army helicopter training program prompted the split because of differing training schedules and because the Air Force program focuses less on combat training. You must be a commissioned officer to fly fixed wing or rotor aircraft in the U.S. military. Air Force helicopter pilots must also complete a three-phase Joint Specialized Undergraduate Pilot Training, or JSUPT, program on the helicopter training track.
1. Earn your commission as an officer in the U.S. Air Force. If you are still in high school, you can apply to the U.S. Air Force Academy in Colorado Springs, Colo. If you are accepted into the Academy, you can earn an officer's commission after graduation. If you have a bachelor's degree from another school, you can join the Air Force upon graduation and complete a nine-week officer training school to earn your commission. The basic requirements to attend officer training school are to be a U.S. citizen, to be between 18 and 34 years old, and to have earned at least a bachelor's degree.
2. Complete the introductory flight screening phase of JSUPT. IFS is mandatory unless you earned a pilot slot through an Air Force ROTC program. IFS is open to all officers who pass a Military Class 1 Flight physical exam. Talk to your recruiter about the process for signing up for IFS after officer training school. IFS is a 40-day program that includes 58 hours of ground school and 25 hours of flight training. You must complete IFS to move on to JSUPT Phase I.
3. Complete Phase I and Phase II of JSUPT, which includes academic classes, pre-flight training and primary aircraft training. Next, apply for the helicopter training track for your Phase 3 advanced aircraft training. You apply for your preferred aircraft track at the end of your Phase 2 training. Selection to various tracks is based on merit and instructor recommendation. There are no guarantees even with very high scores because selection is based on Air Force needs.
4. Complete JSUPT Phase 3 helicopter training at Fort Rucker, Ala. Phase 3 includes 28 weeks of training and at least 115 hours of flight instruction. Completing all three phases of JSUPT typically takes 54 weeks. Helicopter training program graduates may choose to become UH-1, HH-60, CV-22 or FAIP pilots.
Source: work.chron.com