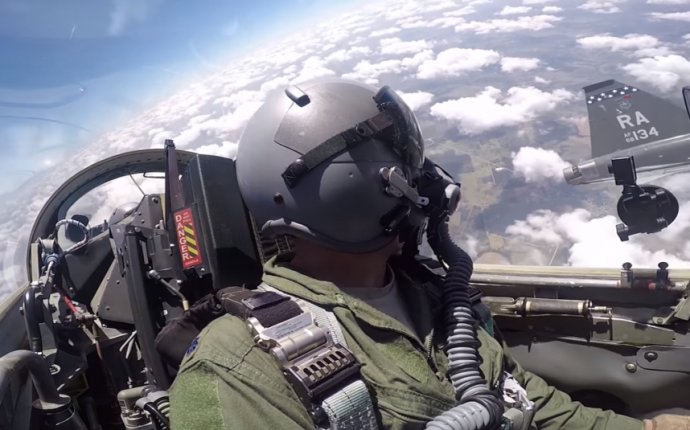 Becoming a fighter jet pilot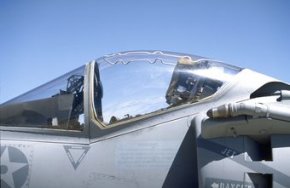 Aspiring fighter pilots must meet physical, health, intellectual and training criteria.
Images
The sky's truly the limit for those who pursue a career as a pilot with the U.S. Air Force. From flying the world's most advanced fighter jets to leading crews, Air Force pilots serve as members of the military elite. However, before they can take flight, pilots have to meet several qualifications. To begin training, a candidate must be 18 to 34 years old, be a U.S. citizen and have a bachelor's degree. To become a pilot, a candidate must make it through tests, selection and officer school.
Qualifying
Aspiring pilots must take the Air Force Officer Qualifying Test, which measures knowledge and reasoning skills and helps the service place candidates in Officer Training School. The five-hour, 380-question test quizzes applicants on verbal analogies, math, instrument comprehension, aviation information and general science. It also asks candidates to describe themselves. To qualify for pilot training, candidates must be able to determine aircraft altitude from instruments, knowledge of aeronautical concepts and perceptual speed. Candidates get two chances to pass the test. The most recent score is the one that counts.
Health
Candidates who pass the Air Force Officer Qualifying Test go to a Military Entrance Processing Station for health screening. Pilots need normal color vision, and they must meet eyesight refraction and astigmatism requirements. Distant vision must be at least 20/70 uncorrected, and near vision must be 20/30 uncorrected, but both distant and near vision must be corrected to 20/20. Corrective eye surgery could disqualify a candidate from flying. Pilots also cannot have a history of hay fever, asthma or allergies after age 12.
Physical
Pilots have to meet the Air Force's height, weight and physical conditioning requirements. They must be 64 to 77 inches tall when standing, and 34 to 40 inches tall when sitting. They must weigh 160 to 231 pounds, depending on height. Depending on age, men cannot have more than 20 to 24 percent body fat, while women cannot have more than 28 to 32 percent body fat. Pilots also must be able to complete a minimum number of push-ups and sit-ups and finish a timed 1 ½-mile run.
Selection
An Officer Training School selection board vets all pilot candidates to determine whether they qualify for instruction. The board evaluates applicants based on college grades, score on the Officer Qualifying Test and subjective criteria, including work experience, accomplishments, character, leadership talent and growth potential.
Training
Before receiving a pilot's commission, candidates have to complete 12 weeks of Officer Training School. In addition to daily exercise, including calisthenics, stretching and running, pilot candidates take courses in writing strategies, war principles, management and Air Force history. Trainees learn through lectures, readings, guided discussions, classroom exercises, field leadership exercises and afterhours training activities. Candidates learn high standards of conduct, essential military knowledge and skills for effective leadership. A candidate who has completed Officer Training School is eligible for commissioning as a pilot.
Source: work.chron.com