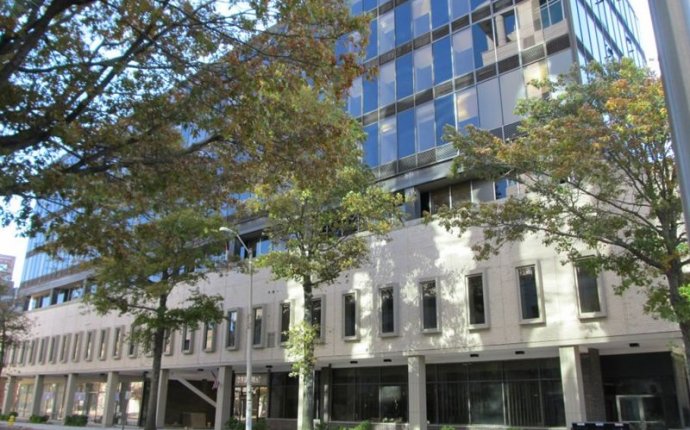 Stratford School of Aviation Maintenance Technicians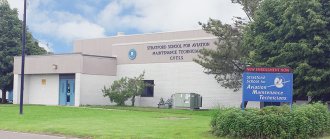 "We need certified mechanics to keep the planes flying. These schools were our pipeline, " said Dusseault, the operations manager for Bombardier Hartford Service Center at Bradley International Airport in Windsor Locks. "This is very surprising. I didn't know we would need to fight for the survival of this pipeline."
The aircraft mechanics program is one of a number of post-secondary adult education programs run by the state-funded Connecticut Technical High School System, and the cutback is one of a series headed for adult vocational programs as the system retreats from also serving adult learners to one more strictly focused on high-school students.
The State Department of Education, which operates the 20-school system, was unable to say this week how much it will save by downsizing adult education programs.
Dusseault's facility – which services airplanes for the likes of the Boston Red Sox, Tommy Hilfiger and World Wrestling Entertainment – is the only service center for Bombardier planes on the East Coast.
While the number of planes that need to be serviced grows, he's not sure where he is going to find mechanics, whose starting salary is typically $50, 000.
The Connecticut Department of Labor estimates that each year the two Connecticut schools – CT Aero Tech in Hartford and the Stratford School for Aviation Maintenance Technicians – graduate 28 people, while it projects businesses in the state are looking to fill 111 openings. In Connecticut, commercial and private airports and businesses that service planes for shipping companies all are dependent on this pipeline.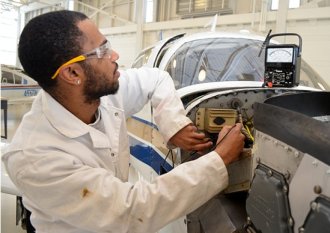 The decision to stop taking new students came without warning for many of the teachers and students.
While the superintendent wrote that no decision had been made to permanently close the programs when existing students graduate in December 2017, some staff see this as a precursor to a full closure. The state spent .3 million in 2009 to open a new facility for CT Aero Tech at Brainard Airport in Hartford.
"Funding will end at some point in 2017, " Charles Hilton, the head of the aviation department at CT Aero Tech wrote in an email to dozens of businesses and supporters on Tuesday. "Some of you have been down this road with us before. Our past experiences have proven that if the program is going to continue, you the graduates, employers and fellow airmen are going to have to come together to educate our elected officials, members of the State Board of Ed, the governor and CTHSS administrators as to why this is a bad idea."
Kelly Donnelly, the chief of staff to the state education commissioner, said the decision not to accept any new students for the next fiscal year was a difficult one, but necessary given that the federal government will no longer allow students who attend these post-secondary adult education programs to receive federal financial aid.
Only six of the 50 students that attend the program in Hartford use federal Pell Grants to pay the $3, 500 in tuition. The school's annual budget is $1 million. The education department could not say how many students at the Stratford school were receiving Pell grants.
Source: ctmirror.org