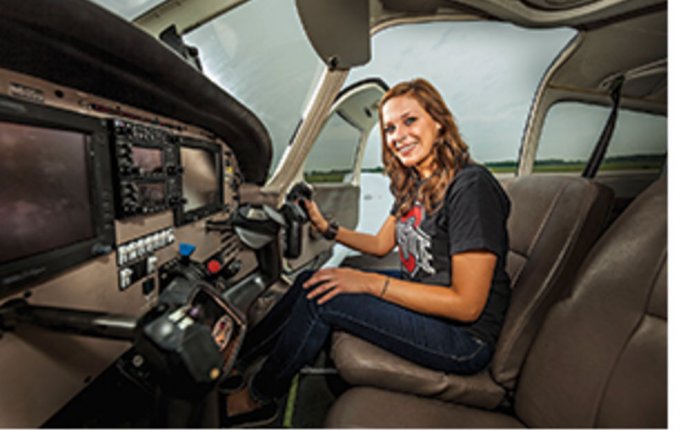 Aviation School Rankings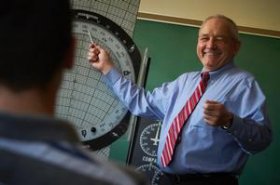 Hampton, VA - The Hampton University Department of Aviation has been ranked the top flight school in the Commonwealth of Virginia and ranks 24th nationally according to pilot-colleges.com.
These programs rank Hampton the best flight school in Virginia, the #9 flight school in the South, and #24 flight school in the United States.
"I am very happy to learn that our flight program was ranked number one in Virginia, " said Carey Freeman, Chair of HU Department of Aviation. "Our graduate pilots are flying in the military, for commercial airlines domestically and internationally, as well as in corporate aviation. Additionally, our Air Traffic Control and Aviation Management graduates are making a real mark in the aviation industry. We're certainly proud of all our graduates!"
Hampton offers bachelor's programs in Air Traffic Control, Aviation and Airway Management and Operations, General Aeronautics, Aviation, and Aerospace Science and Technology.
The Department of Aviation in the School of Engineering and Technology provides students with preparation for a variety of careers in aviation. Combined with a strong liberal arts background, the aviation program prepares students to participate in building the future of the aviation industry. The department also prepares its students to be professionals by demonstrating the value of life-long learning through research projects and the value of service to the university, aviation profession, and community. Hampton University's Department of Aviation is the only one of the 105 Historically Black Colleges and Universities (HBCU) in America with a Federal Aviation Administration (FAA) approved ATCI program.
The Department of Aviation is committed to providing a high quality aviation education for all its students with faculty actively involved in advancing the aviation community as a whole. The department strives to prepare students for meaningful aviation careers within government and the aerospace industry, and to instill a strong sense of social awareness and responsibility to the public. The Department of Aviation has established itself as a high-quality Bachelor of Science degree program with a national reputation for outstanding graduates.
Source: news.hamptonu.edu