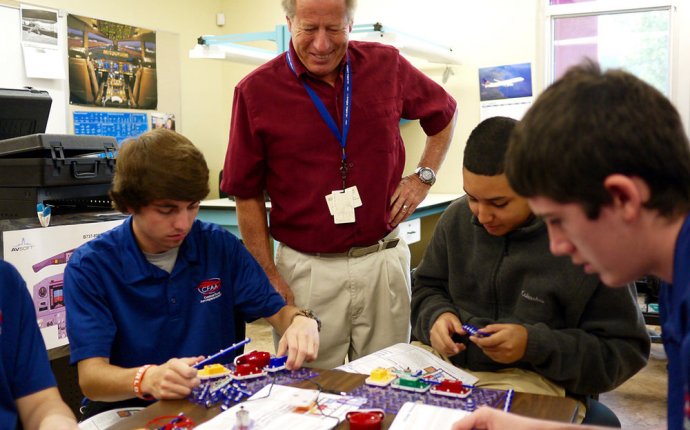 Aviation High Schools
Following a change in its admissions policy, Raisbeck Aviation High School's class of 2020 will be more diverse than any other in the history of the high-performing Highline District school.
By
Seattle Times staff reporter
For most of its nearly 12-year history, Raisbeck Aviation High School, a public school in Tukwila that works to prepare students for careers in aviation and aerospace, has been largely male and white. Last year, just 35 percent of the school's 429 students were female, and 38 percent were racial minorities.
Come next fall, all that will change.
While essays, interviews and character references had been used in past years to decide who would be a good fit for the school, this year's nearly 400 applicants were entered into a lottery to determine who would get a seat.
And the makeup of next fall's freshman class? Fifty-six percent male and 44 percent female, and only about 28 percent white.
Most Read Stories
3-course dinners for $32 starting April 2.
Though some students and parents have raised concerns about the new system, one thing is certain: The 105 students in next year's freshman class will better reflect the population the school serves. In the Highline School District as a whole, nearly half the students are female, and three-quarters are racial minorities.
"Being a public school system, you have to have an equitable and defensible system, " Superintendent Susan Enfield said. "Because we have more students each year than we have seats for, the [school] board and I have to be able to look any parent and student in the eye and say, 'You have an equal chance of getting into this school.'"
The decision also followed a complaint from the parent of an Asian student, alleging the interview process was discriminatory. Although the student had been in Highline's highly capable program, her father said she didn't receive enough points on the application or interview rubrics.
Enfield said district officials already had been thinking about changing the admissions policy before that complaint was filed last July, and she and the Highline School Board determined that no discrimination occurred in that case. But the move to the lottery system ended a state investigation into the matter.
"The concerns signaled to us that we needed to find a solution, or that solution would be determined for us by an outside entity, " Enfield said.
Since its beginnings in 2004, Aviation has been a selective school. As one of the few aviation-themed schools in the country, it shares resources with The Museum of Flight and offers mentors and internships in aerospace companies. It's consistently ranked as one of the top schools in the state. And in recent years, it has received about three applicants for every seat, with its students coming from all over the Puget Sound region.
But under the old application process, the school has long had both a gender and ethnic imbalance. It also was never able to reach a goal of 51 percent of students coming from within the district.
Source: www.seattletimes.com