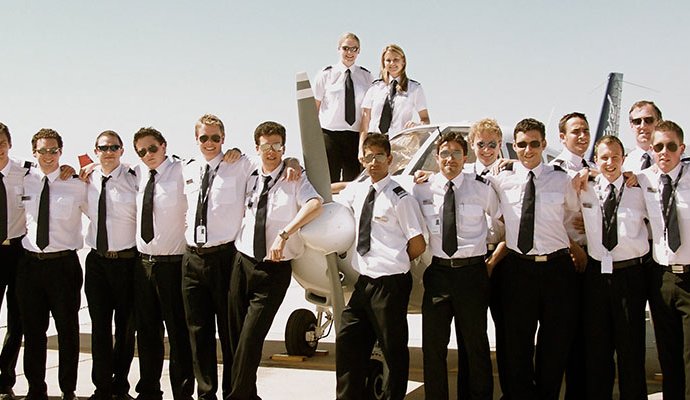 Global Aviation Academy
Imagine going to high school located at an airport where civilian, commercial and military aircraft are taking off and landing in your backyard. Let your imagination continue to envision this school to have an aviation focused curriculum, with hands-on learning opportunities and resources available to the entire student body. Enrollment at this high school is tuition-free and open to the public. The academics include; aviation with flight training opportunities, engineering, mathematics, science and physical education. This school is the West Michigan Aviation Academy (WMAA), which was founded by Mr. and Mrs. Dick and Betsy DeVos in Grand Rapids, Michigan.
In late May, I had the privilege of visiting WMAA with a team of colleagues from Embry-Riddle, to share the Dreams Soar, Solo Flight for STEM education initiative. As I shared my story of growing up in a poor school district, where substitute teachers and sharing textbooks with the person next to me in class were very common, I realized some of the students had shared the same experience prior to attending WMAA. I could instantly see a connection with the students as I explained my story. From believing young girls like me should pursue traditional female careers while getting married at a young age, to now aspiring to fly solo around the world to share the power of STEM education, these bright students sure can relate. It was an invigorating experience to look into the eyes of the students and to tell them that they have the ability to be successful, regardless of the financial, social, cultural and/or traditional challenges they may face as a minority in the industry.
Dreams Soar is happy to announce Gerald R. Ford Airport (KGRR) has been included in route to allow the students at WMAA to participate in the global STEM movement. A student team will be established to challenge their skills and abilities, while assisting with the flight planning portion of Dreams Soar.
Source: dreamssoar.org