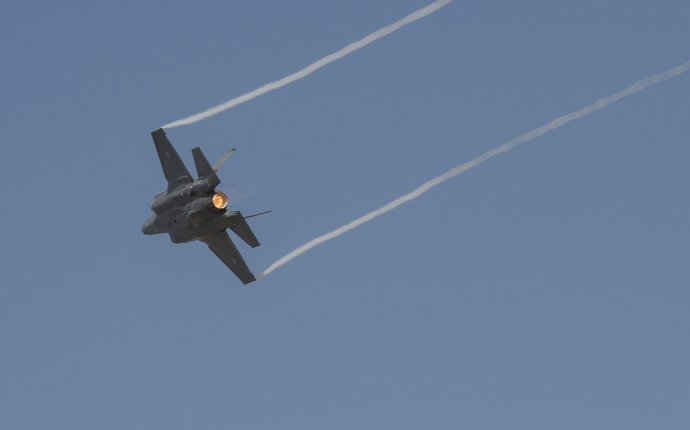 How to become a Marine fighter pilot?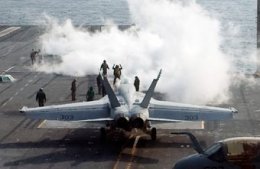 A Marine Corps fighter pilot flies aircraft such as the F/A-18 Hornet.
U.S. Navy/Getty Images News/Getty Images
The Marine Corps may be famed for its ground troops, but this branch of the U.S. military also has an aviation wing, including fighter pilots who fly such state-of-the-art jets as the F/A-18 Hornet and AV-8B Harrier II. Qualifying to be a Marine Corps aviator means meeting not just a series of strict standards to get into the Corps itself, but the even higher standards befitting an elite member of the military, as all Marine aviators must be commissioned officers.
Physical Requirements
Any Marine Corps aviation candidate must meet a series of physical standards, including passing both the standard Marine Corps entry physical and the more stringent Naval flight physical. The most important element is vision that is correctable to 20/20 and no worse than 20/200 when uncorrected. f a candidate has undergone corrective eye surgery, he may need a medical waiver. A dental exam is also required, as cavities may be affected by changes in air pressure while flying.
Educational Requirements
All officers in the Marine Corps must be American citizens between the ages of 20 and 28 at the time of commissioning and must have earned both a high school diploma and bachelor's degree from a college or university. They also must have undergone the military training required to earn a commission, which includes: Basic School, Military Occupational Specialty School and training in an officer preparation school. These include: Naval Reserve Officers Training Corps training, the Platoon Leaders Class, the Officer Candidate Course or graduation from the United States Naval Academy in Annapolis, Maryland.
Military Requirements
Once a candidate has met the requirement for a commissioned officer, he must undergo specialized training in fixed-wing aviation. This is, according to the Marines, "the longest and most extensive training in the Marine Corps." Fighter pilot candidates must complete a six-week Aviation Preflight Indoctrination, 22 weeks of Primary Flight Training and between 14 and 49 weeks of Advanced Flight Training, depending on the type of aircraft the candidate hopes to fly.
Commitment
All military service contracts last eight years, with a minimum of two on active duty. A candidate to become a Marine Corps fighter pilot must agree to three and a half years of duty regardless of if he completes the training or "washes out." Upon successful completion of training, the new Marine Corps fighter pilot agrees to a 96-month active duty commitment, the full eight years.
Source: work.chron.com