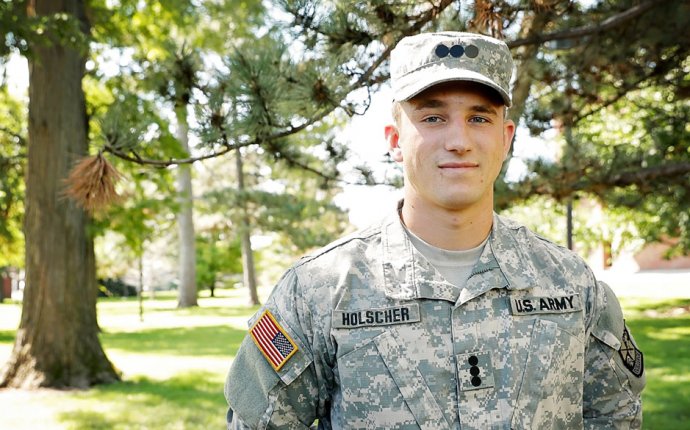 Become a pilot in the Army
Age Requirement
You need to be at least 18 years old when you enlist in the Army, and you have to appear before the military board that selects candidates for flight school before turning 33 years old. If you're 33 or 34, it is possible to get a waiver.
Citizenship
You must be a citizen of the United States. If you're not a citizen, you can apply to become one as soon as you enlist, no matter how long you've lived in the U.S. Usually, you'd have to put in five years here as a legal permanent resident to apply. Not in time of war and not under a July 2002 executive order issued by President George W. Bush to expedite the process for members of the military.
Testing
If you meet the first two criteria, you'll face a battery of aptitude tests. You'll have to take the revised Flight Aptitude Selection Test and earn a score of at least 90. In addition, your general technical score on the Armed Forces Vocational Aptitude Battery must be 110 or better.
Physical Condition
You'll have to meet the Army's height and weight standards. There are also two levels of physicals you must take: the one that every Army recruit takes at a military entrance processing station and an additional Flight Class I physical, to be approved by flight surgeons at Fort Rucker.
You can't have vision worse than 20/50 in either eye. To remain on flight status after training, pilots can't allow their vision to deteriorate beyond 20/400. You can't be colorblind or have problems with depth perception, either.
All physicals need to be done within 18 months before the selection board meets to weigh your qualifications for helicopter pilot school.
Training
If accepted, first you'll have to attend nine weeks of basic combat training and six weeks of warrant officer candidate school. A warrant officer is a technical expert who specializes in a particular battlefield skill, such as flying choppers. Unlike commissioned officers, they continue working in their specialty, rather than moving up the chain of command.
Classroom Instruction: Once through with warrant officer candidate school, you'll proceed to the flight training program at Fort Rucker. The program begins with classroom instruction on the intricacies of rotary-winged aircraft. You will learn basic flight physics, flight systems, emergency procedures, and you will learn how to draw and read flight maps.
Flying: The training advances quickly to Warrior Hall, where new pilots learn to fly helicopters in simulators with spider-like metal legs. Once you have 7 ½ hours of simulator time under your belt, you'll learn combat maneuvers used by Army pilots in trainer TH-67 helicopters. Then you'll become an expert in one of four helicopters: the OH-58 Kiowa reconnaissance aircraft; the UH-60 Black Hawk, built for medical evacuations and search and rescue missions; the AH-64 Apache, the Army's primary attack helicopter; or the CH-47 Chinook, a transport chopper. Depending on the type of aircraft you specialize in, you'll log between 70 and 150 hours of actual flight time before becoming a helicopter pilot.
You will also be taught how to fly with night vision goggles mounted on the front of the flight helmet, which limits your field of vision to 40 degrees.
The entire program typically takes a year, but a new initiative called Flight School XXI began churning out combat-ready chopper pilots in only nine months in October 2005 to meet demands in Iraq and Afghanistan.
Source: www.thebalance.com