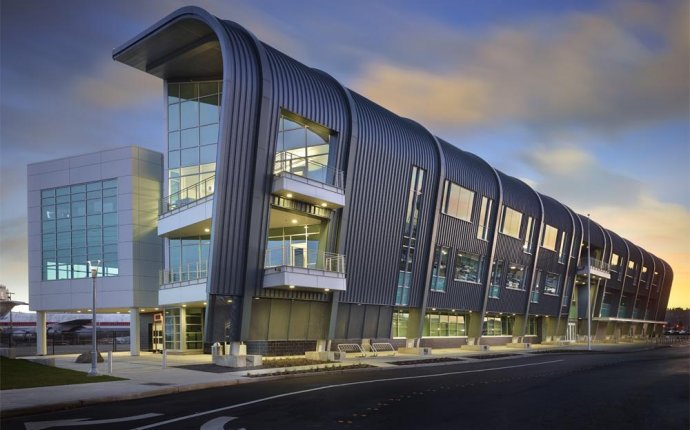 Where is Aviation High School?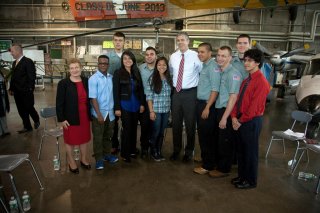 As a former middle school math teacher, at the end of every academic year, I worried about what would happen to my students when they entered high school. I often wished they had different options, including more career and technical education (CTE) schools that would prepare them for the demands of a high-tech economy.
Last week, I participated in a roundtable discussion at Aviation High School in Long Island City, N.Y., where Secretary Arne Duncan spoke with students about their experiences. This school is an example of a CTE school I would have loved to see my students attend.
With a strong focus on science, technology, engineering and math (STEM) education, Aviation High School prepares students for careers in aviation maintenance and the aerospace industry. In addition to traditional classrooms, the school has 17 real aircraft where students practice repairing planes.
Secretary Duncan highlighted this school as a compelling example of what the Obama administration is trying to replicate through the High School Redesign initiative proposal. This new, competitive grant program would encourage school districts to rethink the traditional high school model and focus on providing rigorous real-world experiences to students that will put them on a path for success in both college and careers.
Through grants to local educational agencies in partnership with colleges, universities, and other organizations—such as nonprofits and community-based groups—the High School Redesign initiative will challenge schools to personalize learning. Redesigned high schools will customize content and instructional practices so that students not only master challenging academic concepts and skills, but also pursue their individual interests.
Further, these schools will align teaching and learning so that all students graduate with college-level coursework or college credit and career-related experiences and skills.
Today's high-tech, knowledge economy requires that our schools connect learning to what students will be required to do in college and careers.
Located close to two New York airports, Aviation High School has strong partnerships with local businesses, such as JetBlue, that provide internships and mentoring for students. As one student said, "What we learn here, we apply it in real world situations."
During the roundtable discussion with Secretary Duncan, Aviation High School students discussed how hands-on experiences through internships and other job-related experiences help them to perform well in traditional academic subjects like physics and math.
United Federation of Teachers President Michael Mulgrew further emphasized this point, "We know students in this program outperform on academics because they are engaged in the learning process."
Many students talked about the pride and accomplishment they felt as a result of their work at the school. One said, "When you actually work on a plane and watch it take off, that's a good feeling."
Students also emphasized how teachers and mentors challenged them and prepared them with skills they planned to use after graduation as they pursue college or aviation careers.
Source: blog.ed.gov